RCA's 50 kW BTA-50H
Ampliphase AM Transmitter
---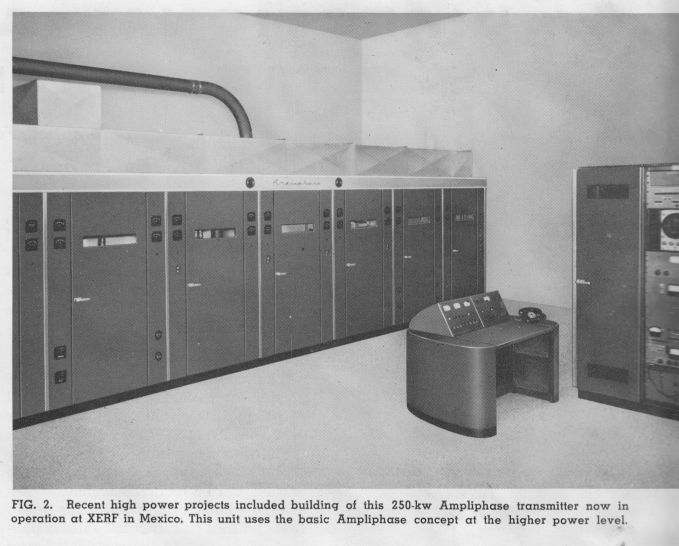 XERF 250 kW Ampliphase Transmitter

These pages are dedicated to the RCA 50 kW Ampliphase AM Broadcast Transmitters, especially the BTA-50G & BTA-50H models. These transmitters are noteworthy in the evolution of MW broadcasting because of their unique design.

If you have any comments on RCA's Ampliphase Transmitters, you can contact me by email at byrnsj@sbcglobal.net.

Here are some articles from RCA's "Broadcast News" magazine that describe the design and operation of the BTA-50G and BTA-50H Ampliphase Transmitters.